A farm
Organic and 100% autonomous medicinal herbs managed according to the principles of agroecology
We are the first to have walked on these virgin and wild lands abandoned by a shepherd more than 50 years ago. No human footprint told the story of this place except for a small ruined sheepfold and a fallow olive grove.
The wild fauna and flora of the place are breathtaking, love at first sight was immediate.
Problem, the land is located on the banks of the largest dam in Europe in the middle of a vast area strictly protected by the NATURA 2000 network. Impossible to obtain any building permit. It was without counting on the intelligence of a local decision-maker who understood and adhered to our project. And who authorized it.
Aware of having had an incredible chance, we know today that we will remain very privileged to have been able to invest the purity of this place, which is why we want to preserve and share it at all costs.
To offer human health all the intelligence of nature.
Take care in soul and conscience of nature so that it can in turn take care of the health of man.
Authentic, purist, committed, efficient, reliable, fair and transparent.
The lands of Pachamama are located on the banks of the Alqueva, the largest dam in Europe in Alentejo in Portugal.
The Alentejo, which is often nicknamed the Lusitane Tuscany, extends its undulating hills to the perched villages, its wild rivers, its forests of cork oaks, its olive groves and its vineyards from the shores of the Atlantic to Spain.
It is a region apart, with a well-marked identity, a particular light and its own rhythm in which the modern world is discreet.
Nature as a factor of production
At La Pachamama, it is out of pure conviction that we practice agroecology, a sustainable agriculture that respects nature.
This mode of cultivation is based on a key factor on which its entire philosophy depends: nature. It allows both to reduce the negative impacts of production and to preserve natural resources.
In practice, we improve the existing biotope every day without ever exhausting it or damaging it, no pesticides or other inputs (even organic) are used at Pachamama Terra Medica, the farm is entirely governed by renewable energies and all its water comes from two wells and the lake, fertilizers are produced on site by our animals (donkeys and cows), special attention is paid to maintaining and improving biodiversity.
We also practice crop rotation so as not to exhaust or erode the soil as well as companionship which allows us in particular to control pests, we never plow the soil.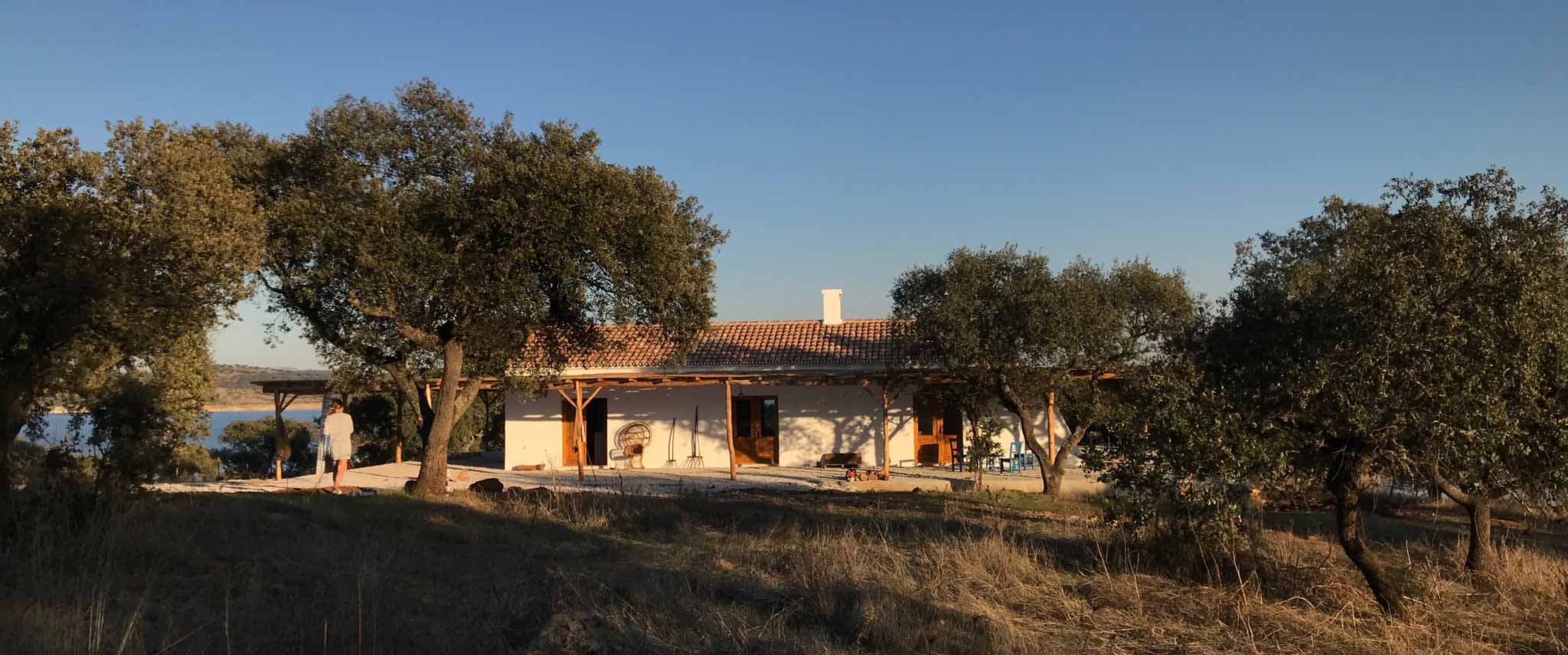 "Nature taught me everything, especially happiness"
Being connected to Him has taught me wisdom, patience and wonder of the moment.
Nature is my drug, my only religion. She gave meaning to my life, eased my fears, saved me from illness too.
To understand it is to know where we come from and where we are going.
Nothing brings me more joy and peace of mind than taking care of her as she takes care of us. Her generosity, her beauty and her intelligence surprise me a little more every day and fill my unquenchable thirst for knowledge.
"Living in nature was my childhood dream"
I was already taking care of birds at a very young age. Observing them undoubtedly fulfilled an early desire for freedom. Saving them gave meaning to my life. Nature has always been my first breath, my only source of inspiration.
On several occasions and for various reasons, the routine, often economical, tried to get away from it but I never gave up, a question of survival.
Convinced that nature is the only future for my children and for the entire planet, I want to devote the time I have left to giving it back what it has always given us: Life.
Léon is the son of Pépette and Ronron, two donkeys from Miranda, a breed of Portuguese origin now threatened with extinction. Léon was born at the end of May on a beautiful full moon night before our eyes, amazed by so much beauty and emotion. Even if they live in total freedom on our land, they like to follow us in all our tasks, every morning they come to the farm to wake us up, look for caresses and carrots and in the evening, they retire on the tip of their hooves to live their family life.
A very small village house and its flower garden. A well, a vegetable garden, two lemon trees, ten olive trees and a century-old wisteria with a gnarled foot under which you have to bend down to enter.
This is the world of Rosa and Joaquim, 92 and 94 years old, deans of our very small village. During the less hot hours of the day, we often meet them on their two small fragile chairs placed on the street, they wait to see known faces pass and wave their hands in welcome, a huge smile on their lips.
They were the first to welcome us to the village. They have become our friends, our open book on the laborious past of these lands and our instructions for a more serene life in the future.