The olive tree and its products
Galega de la Pachamama olive oil is a Grand Cru of which we are extremely proud. Coming from a 100% natural culture that does not allow the addition of any pesticides, inputs or other fertilizers and labeled DOP "Norte Alentejo" (protected designation of origin), this pure olive juice has all the organoleptic characteristics of a great extra virgin olive oil. Its extremely low acidity and purity indices bear witness to this, they are respectively 0.13 and 0.11.
In addition, in order to guarantee optimal conservation, we require the Pachamama to harvest and press the olives only a few hours apart, its displayed peroxidation rate of 7.0 guarantees this. For your information, Grands Crus must legally present an acidity level of less than 0,8%, have a purity index that does not exceed 0,20 and display a maximum value of 20 for peroxidation.
When we told you that she had everything of a very large!
With a unique taste…
Hand-picked, then gently cold-pressed by the village mills, the mid-season green, purple and blue Galega olives offer an oil that tempers the acidity of the polyphenols with a suave delicacy, riper flavors and buttered.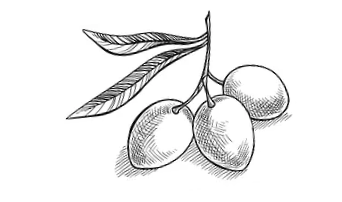 Scientific research has proven that free radicals are the main causes of oxidative stress.
They cause cell degradation that can cause inflammation and cardiovascular disorder which, in some cases, turns into severe pathologies such as cancer and neurodegenerative diseases.
CROWDFARMING:
By purchasing 1 OLIBOX,
you save 1 OLIVE TREE.
The Pachamama olive grove has several thousand olive trees. It was abandoned more than 50 years ago. Each OLIBOX sold finances the management and safeguarding of one of these olive trees. One pruning and some care is all it takes for it to regain its full capacity to make you great extra virgin olive oil, rich in antioxidants.
The olive tree is a symbol of health and longevity and its main properties are attributed to the oil extracted from its fruit. While its sheet is just as much, if not more!
The olive leaf has a complex molecular structure, composed of polyphenols, esters and oleuropein.
Oleuropein, present in large quantities in olive leaf, is a flavonoid with a double effect: it stimulates the immune system and weakens its main attackers (bacteria, viruses, parasites, etc.).
Its therapeutic properties do not stop there.
Olive leaf is perfectly indicated in many circulation disorders: heavy legs, varicose veins, numbness, cold in the extremities...
The olive leaf extract also acts on the regulation of tension (hypotensive properties). It is interesting to note that it will have little effect in normal-tense people! So they can use it without fear for other cases.
Thanks to its antioxidant action, the extract fights, scrubs and dissolves atheroma plaques and thus improves cholesterol problems.
It prevents or reduces the formation of clots or edemas (vasodilating properties).
Olive leaf extract promotes diuresis. The European Medicines Agency also recognizes its traditional use in the renal elimination of water in mild cases of water retention.
It strengthens the immune system and helps fight against infections, viruses and parasites, fungi, lichens...